Dealing with and Preventing Heat Illness

May 09, 2023
8:00 – 10:00 am
This Safety Forum on Heat Illness Prevention will empower you to create a safer and healthier workplace for all! Discover the latest strategies, tools, and insights to effectively combat heat-related hazards and protect your team from the risks of heat stress, exhaustion, and stroke. Don't miss this opportunity to connect with colleagues, share best practices, and transform your work environment into a "cool", productive, and safe place. Register now and take the next step toward a heat-smart and safety-conscious workplace!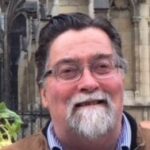 William "Bill" Foss
Safety and OSHA Compliance Specialist
UniFirst Corporation
William Foss is a highly accomplished Occupational Safety & OSHA Compliance professional with an impressive 34 years of experience in the field of Occupational Safety & Health. As a Federal OSHA Outreach Trainer for General Industry, Community Emergency Response Team trainer, and American Heart Association 'Heartsaver' and Basic Life Support trainer, he has dedicated his career to ensuring workplace safety and promoting health awareness. William's extensive background includes six years as an LA County EMT-B and serving as a Medic First Aid trainer, specializing in first aid and CPR/AED.
Currently, William holds the position of Safety and OSHA Compliance Specialist at UniFirst Corporation. Before joining UniFirst, he spent over two years as Occupational Safety & Training Manager at Martin Technical, where he honed his skills in safety training and management. For almost five years, William has also been operating his own successful consultancy, Foss Occupational Safety Services, providing expert consultation and training in OSHA compliance.
William pursued his education in Environmental Technology and Occupational Safety & Health at El Camino College. His areas of expertise include facility analysis for Cal-OSHA and Fire Code compliance, development of Injury and Illness Prevention Programs, training managers and supervisors in effective safety management, creating and documenting effective safety training, and developing disaster preparedness programs.
May 9, 2023




8:00 AM - 10:00 AM
May 9, 2023




8:00 AM - 10:00 AM