SAVE THE DATE
February 8!
This Year's Symposium is going to be HUGE!
Join us for a deep dive into the "whys" and "hows" of safety! This year's symposium guarantees an amazing experience.
"Expect to learn some new best practices and novel insights as we move forward through COVID."

Send Us Your Candidates Today! (1-min)
Every year we acknowledge and honor those who work hard among us in creating a positive safety culture. Do you know someone you'd like to nominate for an outstanding contribution to safety?
---
February 8!
8:00 am – 12:15 pm (pst)
Keynote
8:00 am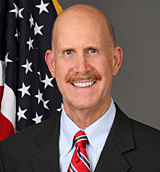 "The Corona-normal" Future of Work
Dr. John Howard
Director
NIOSH
Learn how to adopt new best practices so your organization can move beyond the pandemic while still in the middle of it.
Breakout Sessions
9:15 am
Session Options:
Option 1:
Cal/OSHA Consultation & Recognition Update
Panel: Gary Mclver & David Gee
Option 2:
Advancing Operational Excellence (Leadership & Culture)
Presenter: Nicole Ivers
Breakout Sessions
10:15 am
Session Options:
Option 1:
Cal/OSHA Regulatory & Standards Update
Presenter: Christina Shupe
Option 2:
Safety Emotional Intelligence (EQ)
Presenter: Camille Oakes
Keynote
11:00 am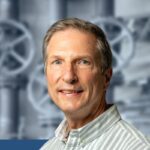 Selling Safety (Lessons from Front-line)
Patrick Karol
Making Safety Personal, Speaker, Author, Consultant
Karol Safety Consulting, LLC
Learn how to get "buy-in" and build a positive, influential safety culture in the real world.
February 8, 2022




8:00 AM - 2:00 PM
February 8, 2022




8:00 AM - 2:00 PM