Bicycle and Pedestrian Safety Event
Sunday, September 19th, 2021 | 10:00am – 1:00pm 
Safetyville USA
3909 Bradshaw Rd., Sacramento, CA 95827
The OTS and Safety Center are hosting a bicycle and pedestrian safety "traffic safety superheroes" event at the Safety Center campus Sunday, Sept. 19 from 10 a.m. to 1 p.m. The event coincides with California's Pedestrian Safety Month. Attendees are encouraged to dress up as their favorite superhero for an exciting day of pedestrian and bicycle safety related activities.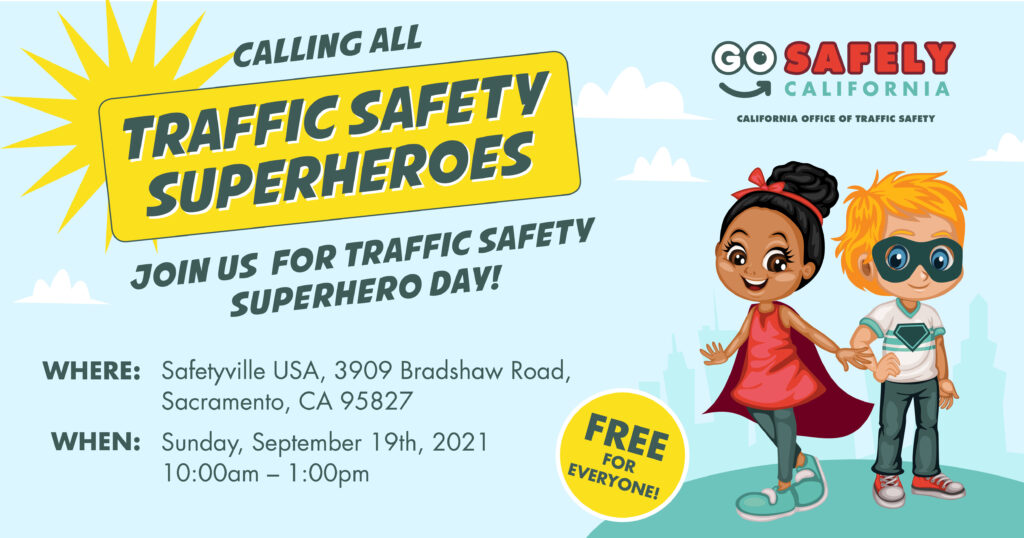 SCHEDULE OF ACTIVITIES:
10:00 a.m. – OTS Campaign Launch Announcement featuring speakers from OTS, CalSTA, CHP, Caltrans, and Safety Center
10:30 a.m. – 12:45 p.m. – Bike and Pedestrian Safety Booths and Activities Open
Activities include:
Safety Tip Card Coloring Station
Bike Maintenance and Repair Station

ABCs of Bike Maintenance Workshop

Bike and Pedestrian Signs and Signals
Bike and Pedestrian Safety Courses
Helmet Fitting (Bring your own helmet, or receive a new, properly fitting helmet)
Helmet Decorating Booth
Go Safely Photo Booth
And more!
*Starting at 10:30 a.m., guests can pick up a "Go Safely" passport and map to bring with them to get stamped as they visit each station. Submit your completed passport before you leave to receive a "Go Safely" pedestrian safety item.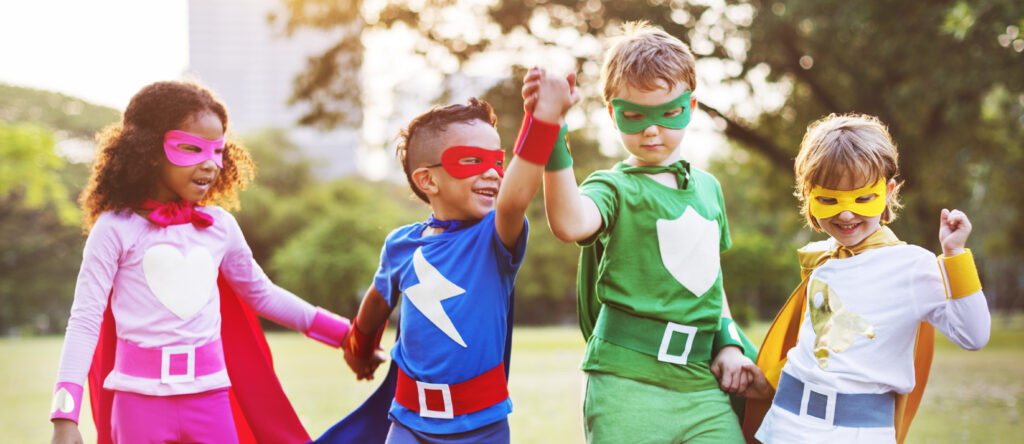 Come be a Traffic Safety Superhero! Superhero costumes are highly encouraged!