Halloween Haunt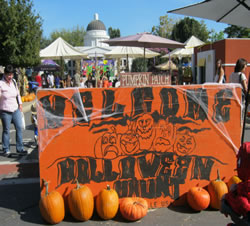 Safetyville USA presents the 22nd Annual Halloween Haunt harvest festival fundraiser.
October 18th, 2014
11am-4pm
Safetyville USA offers a unique setting for this children's safe alternative Trick-o-Treating event.
Magic Show with Trevor Wyatt & other live entertainment
$6 per person includes $2.00 coupon for food or games
Harvest Maze, .50 Games, face painting, & other activities
Wear your costume for the parade
Buy your Pumpkins at Safetyville USA!
Call (916) 438-3357 or Email Pam for more information.