Now Booking Birthday Parties starting in April 2022!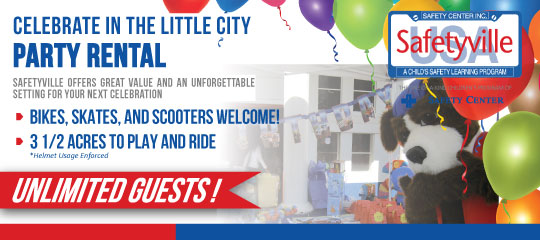 Safetyville USA offers a unique setting for your family event. Whether it be a birthday party, family reunion, graduation, wedding or reception.Your party includes:
Unlimited guests with large parking area
Enclosed 3 ½ acres to play & ride
Safetyville USA Capitol party room
Picnic area with BBQ access
Book your date today!
---
Printable Invitations