Safety Center offers a variety of safety products and supplies for purchase and rent. Safety professionals can rely on Safety Center for safety products such as First Ad / CPR / AED trainer kits and course guides, CPR Manikins, AED Units, Defensive Driving course guides and trainer kits, and a Safety videos for rent. If there are any items not listed that you may need for your Safety Program please contact us at 916.438.3375 or Email for availability.
Automated External Defibrillator (AED) – For Training Purposes


The American Heart Association recommends defibrillation within 3-5 minutes or sooner for cardiac arrests occurring outside the hospital. Protect your workers and customers with reliable and carefully engineered AED units. Safety Center has access to top brands such as Zoll, Philips, and Physio-Control. All units come with many options and accessories.
First Aid/CPR/AED Course Materials:


Instructor Kits and Course Guides may be purchased for the following First Aid / CPR / AED courses:
First Aid / CPR / AED 7th Edition Combo (Available in Spanish)
Bloodborne / Air Borne Pathogens
Oxygen Administration
First Aid, or CPR / AED Combo
Manikins


Safety Center offers Rental CPR Manikins. Daily and Weekly rates are available. Manikins must be reserved prior to picking up. Click here to download the Manikin Rental Form. Due to COVID-19, Safety Center is temporarily suspending our manikin rentals.
Defensive Driving Course Guides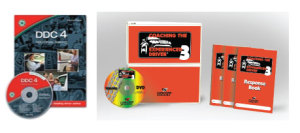 Instructor Kits and Course Guides may be purchased for the following Defensive Driving courses:
DDC-4 6th Edition
Coaching the Experienced Driver 3
Coaching the Utility Driver 2
Coaching the Maintenance Vehicle Operator 2
Coaching the Van Driver 3
Coaching the Professional Truck Driver 2