How to use EQ to Improve Safety Outcomes – Safety Forum
September 13, 2022
8:15 – 10:00 am
EQ has increasingly become understood as a critical component to achieving a better safety culture and environment in the workplace. Learn how you can better infuse EQ into your approach to safety.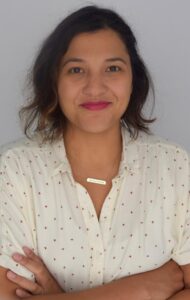 Camille Oakes

Safety and Health Leader
Camille Oakes is a creative safety and health leader. Through the use of data, storytelling, and presentation, she makes safety principles understandable (and even fun!). She helps workplaces — distribution, supply chain, logistics, and more — function better and more safely. 
Camille holds a B.S. in Safety Science from Embry-Riddle Aeronautical University, and a Masters of Engineering in Advanced Safety and Engineering Management from the University of Alabama at Birmingham. As well, she has earned a number of meaningful industry acronyms, including Certified Safety Professional (CSP). 
 She lives in Atlanta with her partner, Ted, and their two kids.
September 13, 2022




8:15 AM - 10:00 AM
September 13, 2022




8:15 AM - 10:00 AM