All classroom portions of the Motorcyclists Training Course will be hosted at 3909 Bradshaw Road.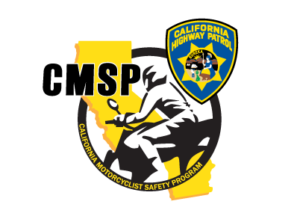 Log in prior to the start time of Zoom sessions to verify no connectivity or other technical issues. No late admittance once class has begun.
Students MUST:

Have their video on and be seen by the Instructor
Be dressed appropriately for a class
Not consume alcohol during the class
Behave as though face-to-face in an actual classroom
Not be driving during class
Be attentive and engaged

Students who do not follow any of these requirements may be removed by the Instructor and will not be permitted back in to the Zoom session.
Note: CHP and/or Total Control personnel may join in to observe Zoom sessions at any time.
Be prepared at the end of the first day (C1) session to hold up your gear (helmet, gloves, etc.) to confirm it meets the requirements for participation in the range (R1) training.
All students MUST bring ONE of the following valid documents to class, a valid:
Driver's License OR
Learner's Permit OR
Government issued Photo ID
If under 18, a state issued ID

In order to participate in the riding portion of the program, the following protective gear and clothing are MANDATORY:
Do NOT come to class if you are sick, exhibiting symptoms of COVID-19, or have a fever.
Students are STRONGLY ENCOURAGED to bring their own helmet and gloves.
Students MUST bring and wear a face mask for the classroom knowledge test on Sunday.
Full-coverage or 3/4-coverage DOT-compliant helmet
Shatter-resistant eye protection
Sturdy over-the-ankle footwear (motorcycle-specific footwear recommended)
Long-sleeved shirt or jacket (motorcycle-specific jacket recommended)
Long non-flared durable pants (motorcycle-specific recommended) without any rips or holes
Full-fingered street-motorcycle-specific or leather gloves (mechanics-style gloves, off-road gloves, etc. are NOT allowed)
Student must be at least 15 and a half years old on the first day of class to participate in this course
For more information email us.