Any rider that has not taken a motorcycle safety course can benefit from the CMSP courses.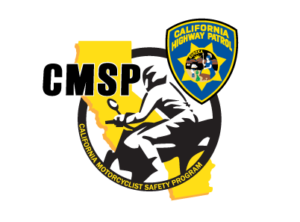 "I went from not knowing how to ride a motorcycle to having the basic proficiency to start operating it safely. Furthermore, I now know where my limits are as well, which will make me a safer driver."– Safety Center Motorcycle Training Course Participant 
CMSP Motorcyclist Training Course (MTC)
Novice rider with no (or limited) street riding experience.
Course includes 6.5-hours of classroom and 10-hours of on-cycle instruction
Upon successful completion you will earn a DMV skills test waiver (DL389).
Riding a two-wheeled bicycle is a pre-requisite for taking the MTC.

MTC Enrollment


CMSP 1-Day Premier Course (1DPC)
Riders 21 and older, who already possess basic motorcycle knowledge and riding skills but are not licensed.
Learn intermediate level skills and the DMV skills test waiver in one day.
Successful completion of an entry skills test is required for this course.