To access the Campaign Toolkit, enter the password that was provided to you. If you do not have a password, please email teensafedriver@safetycenter.org
---
Teen Safe Driving Campaign Resources
The links listed in this section are great resources to research distracted driving issues facing teens, as well as find materials and inspiration to help you in your path down the campaign roadmap.
As you develop or find other useful resources, please share them with Safety Center to be included in future updates of the Campaign Toolkit.
Teen Safe Driving Campaign Program
Website: teensafedrivingcampaign.org
Facebook: TeenSafeDriving
Instagram: TeenSafeDriving
Twitter: @teensafedriving
Snapchat: teensafedriver, teensafedriving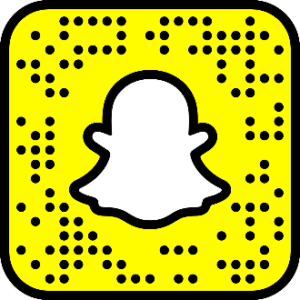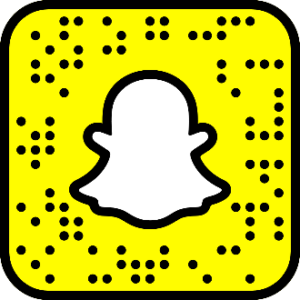 Allstate Agent
Your local Allstate agent is a great resource for campaign information and materials. You can search Allstate's website to find an agent near you: https://agents.allstate.com/usa/ca
General Campaign Resources
How to Create a Positive Message using Social Norms
https://socialnorms.org/sn-message-creation-guide/
Setting Campaign Goals
https://staticsb.we.org/f/52095/x/bc8fb13151/smart-goals-activity.pdf
Tips for Speaking at a Town or Public Meeting
https://www.apha.org/-/media/files/pdf/advocacy/town_hall_or_public_meeting.ashx
How to Write Effective Letters to Decision Makers
http://rtc.ruralinstitute.umt.edu/www/wp-content/uploads/Guide-LettersDecisionMakers_FINAL-1.pdf
Producing a Public Service Announcement Tips & Templates
http://actioncivicscollaborative.org/wp-content/uploads/2013/07/UCC_P.12.VMEDIA.PSA-Guidelines-and-Brainstorm.pdf
Public Service Announcement Scripting Template
https://www.k-state.edu/fns/assets/course_2/when_food_is_the_enemy/appendices/Appendix_12.pdf
Templates for Making Snapchat filters, Virtual Backgrounds, Social Media posts and more
Online Games and Activities
Cards of Distractibility: The Dangers of Distracted Driving
https://www.troyburchlaw.com/cards-of-distractibility/
Driven to Distraction game
https://www.kwik-fit.com/driven-to-distraction
Heads Up: The Distracted Driving Challenge
https://www.teendrive365inschool.com/sites/default/files/headsup/index.html
The Science Behind Safe Driving Interactive Activity
https://www.teendrive365inschool.com/sites/default/files/safe-driving/index.html
Parent-Teen Driving Contract Examples
Allstate Foundation Parent Teen Driver Agreement:
http://aapca2.org/Resources/Documents/Parent-Teen-Agreement-CA%20English.pdf
Allstate Parent-Teen Driving Contract:
https://safeteendriving.org/pdf/Contract.pdf
CDC Parent-Teen Driving Agreement:
https://www.cdc.gov/MotorVehicleSafety/pdf/Driving_Contract-a.pdf
National Safety Council New Driver Deal:
https://cloud.safe.nsc.org/driver-deal
Programs
Looking for someone to come to your school and talk to students about the dangers of distracted driving and other safe driving topics? Check out these California-based programs. Some of these programs may offer online instruction, while others are in-person programs.
Impact Teen Drivers: 
https://www.impactteendrivers.org/
Phone: 916-733-7432
One Simple Decision Driving Simulator:
https://safetycenter.org/teen-safety/focusimulator/ 
Phone: 916-438-3387 (Sacramento & surrounding areas only)
StartSmart, CHP:
https://www.chp.ca.gov/programs-services/programs/youth-programs
Schedule a program by calling a local office
PSAs & Other Videos
Don't Drop the Ball – Create Real Impact 2020
https://www.youtube.com/watch?v=INVviXVhbT8&feature=emb_logo
Nora Rose Hines Foundation – Public Service Announcement
https://www.youtube.com/watch?v=oTWG-hYFRkU
Go Safely Distracted Driving 2018 – California Office of Traffic Safety
https://www.youtube.com/watch?v=EiR7DSzD_qs.
The Distracted Mind – TED Partners
https://www.youtube.com/watch?v=JQKELDNnzUQ
Distracted Driving Stop Motion – Impact Teen Drivers
https://www.youtube.com/watch?v=AzLxEf8G-lw
Websites
Allstate Foundation: allstatefoundation.org
National Highway Traffic Safety Administration: https://www.nhtsa.gov/road-safety/teen-driving
National Organization for Youth Safety: https://noys.org/programs/injury-prevention
National Safety Council: https://www.nsc.org/road/safety-topics
Students Against Destructive Decisions: https://www.sadd.org/
Teens in the Driver Seat: https://www.t-driver.com/
Teen Driver Source: https://www.teendriversource.org/
TheySay Project: https://theysayproject.tumblr.com/
Text Less, Live More: https:/textlesslivemore.org