The 2021 Virtual Safety Symposium Event you will not want to miss!
This Virtual Event is FREE for Attendees.
Tuesday February 9, 2021
8:00 am – 12:00 pm
Check in and Networking starts at 7:30am
AGENDA
7:30 am – 8:00 am
Sign-In Early, Grab your Virtual Seat & Network if you like!
8:00 am – 8:10 am
Welcome & Introductions, Zoom Tips
8:10 am – 9:00 am
"Creating Powerful Safety Cultures"
KEYNOTE SPEAKER: Paul Krismer
9:00 am – 9:40 am
2020 – 2021 Cal/OSHA Updates
Patrick Corcoran and Gary McIver
9:40 am – 10:00 am
Making Safety Presentations Effective & Fun
John Drebinger
10:00 am – 10:10 am
BREAK
10:10 am – 10:30 am
Rapid Fire Roundtable Networking
10:30 am – 10:40 am
Announcement of 2020 Award Winner, "Excellence in Safety" Workplace Safety Recognition Award
10:40 am – 11:40 am
Complying with Cal/OSHA 3205 Covid-19 Prevention Regulations
Dan Leiner
11:40 am – 12:00 pm
Cal/OSHA Q&A Panel & Closing Comments
Highlights:
This year we will have two of the best most in-demand keynote speakers, motivators, and entertainers in the business! In addition, three representatives from Cal/OSHA Consultation Services, with over 77 years of experience in Safety & Health will be speaking on all of the HOT topics including Cal/OSHA Updates, the Emergency Covid-19 Prevention Regulation, with a Q & A Panel.
We will also be announcing the 2020 "Excellence in Safety" Workplace Safety Recognition Award winner! 
Feel free to start conversations with anyone you may know until the program begins sharply at 8 AM.
Symposium Speaker Spotlight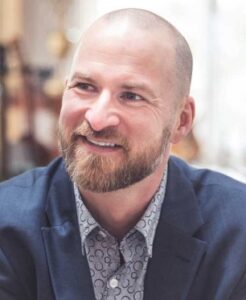 PAUL KRISMER, Keynote Speaker, Certified Executive Coach and Best-Selling Author
As a keynote speaker, Paul brings energy, inspiration and practical tools. No matter what you expect from a keynote speaker, Paul provides a fresh and intriguing perspective on how you can make your safety program more effective. Paul has been recognized as one of Canada's top motivational speakers by Ignite Magazine, the Magazine for Professional Meeting Planners. Paul consistently receives a 9 or 10 out of 10 rating. Fuel up your audience. Get them excited to do their best work. Make them feel inspired and put a lift in their step. Learn the serious business of positive emotions!  Paul Krismer teaches the practical application of positive emotions to achieve corporate and personal excellence.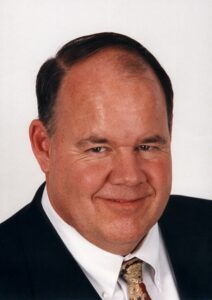 JOHN DREBINGER – Safety Motivational Speaker, Certified Speaking Professional
John Drebinger Jr. acclaimed international safety speaker and author has been delivering his dynamic safety presentations worldwide for the past 30 years and is known for injecting humor and passion to engage audiences to help people work safely. John uses his skills as a Certified Speaking Professional and professional magician to provide the most unique and effective safety presentation your attendees will ever hear.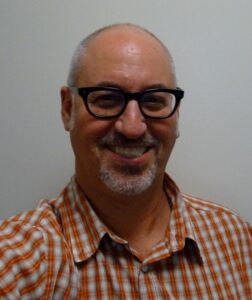 DAN LEINER – Area Manager San Fernando Valley Cal/OSHA Consultation Services office in Van Nuys.
He started his career with Cal/OSHA in 1994 as an industrial hygiene consultant with Cal/OSHA Consultation's Santa Fe Springs area office before becoming an Area Manager in 2000. Dan has over 30 years of experience in the health and safety field as an industrial hygienist working in the aerospace industry, on a Los Angeles County lead-using industry outreach project, and with Cal/OSHA Consultation. Dan holds Bachelors and Master of Science degrees in Environmental and Occupational Health from California State University, Northridge.

PATRICK CORCORAN – MPH, CIH, Senior safety engineer with Cal/OSHA's Consultation Service.
Mr. Corcoran has 20 years' experience with Cal/OSHA, including 5 years as Cal/OSHA's Training Coordinator. As Training Coordinator he was responsible for the training and professional development of Cal/OSHA's compliance officers and consultants.  In that capacity he taught in Cal/OSHA's internal courses on the Bloodborne Pathogens, Aerosol Transmissible Disease, and Laboratory Safety standards. In addition, Mr. Corcoran spent more than a decade in Cal/OSHA Enforcement conducting investigations of accidents, complaints, and programmed visits.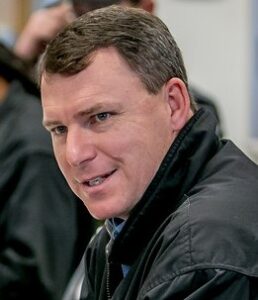 GARY R. MCIVER, JR. – CSP, Senior Safety Engineer, Cal/OSHA Consultation, Sacramento, CA.
Gary has 30+ years in Health and Safety: 10 years in private industry, 9 years as Associate Safety Engineer for Cal/OSHA – Sacramento District Office, 6 years Cal/OSHA Region 2, Investigated over 300 serious accidents and over 100 fatalities, been a Cal/OSHA Internal Trainer, 5+ years as Senior Safety Engineer Cal/OSHA Consultation, Public outreach, VPPC Projects, Technical Resource (Construction, Agriculture and Manufacturing).
---
SPECIAL GUEST KEYNOTE SPEAKER
Paul Krismer
"Creating Powerful Safety Cultures"
You probably have a solid, well-established written safety program. Your people know what they're supposed to do. But are they doing it? Breakdowns in safety often occur because of the persistent, yet sometimes hidden, emphasis on productivity over safety, and employee indifference to safe job procedures. These persistent problems can be resolved! It requires simple, consistent actions as part of a long-term commitment to positive safety cultures.
In this inspirational introduction to the science of positive psychology, learn about the research results that prove happiness leads to greater safety success. Come away with applicable skills that will fuel your personal engagement and create positive contagion amongst the people you influence.
The field of positive psychology research has massively expanded our understanding of human potential. We now know that happiness is key to successful outcomes in all aspects of life. And anyone can increase their level of happiness by implementing skills uncovered by scientific research. Organizations that commit to positive culture change can reap the proven benefit of reduced injury rates and less disability, both of which contribute to a better bottom line.
If your company knows "what to do", but too often finds staff and management fail to do it, you will come away with new insights about how to powerfully engage employees and create impactful, effective corporate culture.
Participants will learn 21st Century Leadership qualities:
How to win hearts and minds
Alignment of vision and action
Leading by example
Drive attention to what matters
Practical tools to put into action right away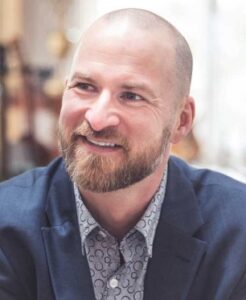 About Paul Krismer
Fuel up your audience. Get them excited to do their best work. Make them feel inspired and put a lift in their step. Learn the serious business of positive emotions!
Paul Krismer is a noted public speaker and trainer. He is the best-selling author of Whole Person Happiness: How to be Well in Body, Mind and Spirit.
Paul has a proven track record as an inspirational leader. For twenty years, he has served in senior management roles—overseeing hundreds of employees, multi-million dollar projects, and cheerfully growing future leaders. As a Certified Executive Coach, Paul is appreciated for his kind-hearted, yet relentless pursuit of the client's best life. Helping individuals and entire organizations reach greater success is his trademark promise.
---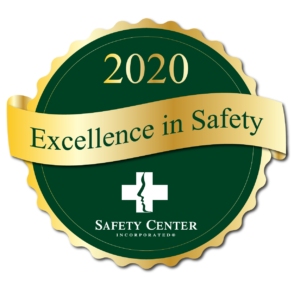 2020 Workplace Safety Recognition Awards
Safety Center is looking for nominees who share our passion for keeping employees safe on the job – so that they go home injury free and healthy each day.