All employers in the cannabis industry, including those who cultivate, manufacture, distribute, sell, and test cannabis products, must take steps to protect their employees from all health and safety hazards associated with their work.
It's not just about being compliant, but being a leader of safety in the Cannabis Industry.
Safety Center Offers:
California mandated Cal/OSHA 30-hour General Industry Training
Consultation on development of CA mandated written Injury and Illness Prevention Program

Assembly Bill 2799 states an applicant for any type of state license issued pursuant to this division shall have at least one supervisor and one employee to successfully complete a Cal/OSHA (Occupational Safety and Health Administration) 30-hour General industry course offered by an authorized training provider. Training must be completed within a year of the cannabis business receiving its license, or having its license renewed.

Our Cal/OSHA 30-hour General Industry Training Program is specifically designed and customized to address hazard identification, mitigated solutions, control and prevention relevant to the Cannabis Industry.
Let us help your business manage risk, train employees, develop compliant and safe operations, and provide oversight with a focus on local, state, and federal rules and regulations.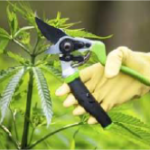 Growers and processors need to identify hazards such as pesticide and chemical exposure and ensure workers are protected. Preventive efforts make good business sense when you begin to consider the possible costs associated with a tragic incident.
Covered Cal/OSHA Topics that apply to the cannabis industry:
• Electrical Hazards
  • Heat Illness Prevention
• Pressure Vessels
• Exposures to Airborne
Contaminants
 • Injury and Illness
Prevention Program
 • Repetitive Motion
Injuries
 • Flammable Liquids
and Gases
 • Machine Hazards
• Sanitation and Pest
Control
 • Hazard
Communication
 • Personal Protective
Equipment
 • Slips, Trips, Falls and
Use of Ladders
 • Hazardous Energy –
Lockout/Tagout
 • Point of Operation
Hazards


Have questions about this or other trainings? Call us at 1-800-825-7262 or email us via the link below.