We're sorry, but all tickets sales have ended because the event is expired.
October Safety Forum


October 1, 2015




8:30 AM - 10:30 AM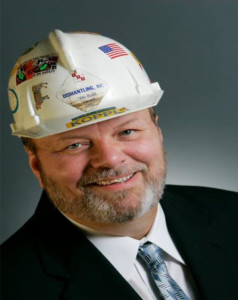 From WHO to HOW with Bart Gragg
When something happens, do you ever wonder whether or not you are getting the true story from your employees? Perhaps they avoid you because they think they might become a target? Maybe they are avoiding the questions and the issues at hand? Does everyone run for cover when you ask about what went wrong? How do you think this affects morale, performance and safety?
Wouldn't you like to find out what really happened so that you can avoid the danger in the future? Isn't the truth about the root cause usually quite simple? What would life and work look like if people showed up and knew that they would be heard and not blamed?
Attendees of the October Sacramento Regional Safety Forum will learn:
What changing "who" into "how" does when asking questions, and how to do that effectively.
The power of the word "why", its potential impact on your business and the people who work for you.
A process for approaching problems and investigations that gets you closer to the truth than other methods.
A method for asking questions that is so simple you'll think it should be more difficult. You may already know about it – but are you using it effectively?
How to get to the root of the matter and discover the real reasons events happened.